Outpatient Treatment Center – Bismarck, ND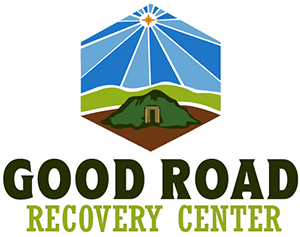 The Good Road Recovery outpatient treatment center is a 20,114 square foot project completed within the on-going 22-acres MHA Nation's Good Road Recovery Center campus, located in Bismarck.
The facility provides substance abuse services including ASAM Level 3.1 low intensity residential care and ASAM Level 2.5 partial hospitalization outpatient treatment, day treatment, educational services, program administration, health services and food service.
A large cultural mural etched in granite and an exterior BBQ dining patio are located in front of the drug treatment facility as a focal point for the community. Triple glazed energy efficient windows, reclaimed lumber, and two ICC 500 tornado shelter were featured aspects within the construction and design.