Good Road Recovery Center – Amphitheater – Bismarck, ND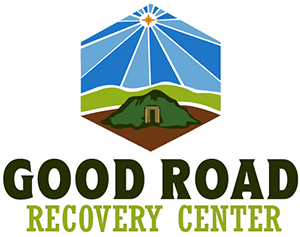 The Good Road Recovery Amphitheater was completed within the on-going 22-acres MHA Nation's Good Road Recovery Center campus, located in Bismarck.
Designed to comfortably seat 80 residents and guests around the central covered outdoor glue laminated timber beam structure. Digital lighting and sound systems were designed within the Amphitheater's structure to provide an exceptional viewing experience for everyone, in addition to providing views of the surrounding landscape behind the campus.