Heritage Place Assisted Living Facility – Parshall, ND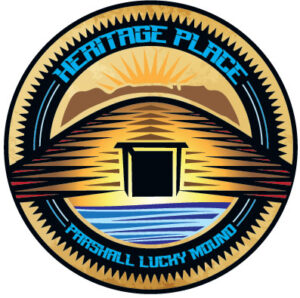 Scheduled to open in early November 2021, the Heritage Place Assisted Living Facility is Phase 1 of a multi-phase Continuum of Care Retirement Campus (CCRC) to provide care for MHA Nation elders located in the New Town and Parshall, ND area. The long-term master plan includes separate independent living townhomes, a skilled nursing facility with medical recovery and memory care services.
This single story, 22,217 SF state of the art building is located on a 10-acre site just outside of Parshall, ND on the Ft. Berthold Indian Reservation (FBIR).
Living accommodations include 20 ADA accessible studio style apartments, each with kitchenettes and large storage rooms. The program offers a variety of communal spaces such as a central dining area, a commercial kitchen, a social gathering common area with high ceilings and clerestory windows, a large fireplace, on-site laundry, fitness room and an enclosed screened porch. Designed with an on-site tornado shelter, back-up electrical generator, electronic door access control, security camera system, and a high-efficiency 4-pipe hydronic HVAC system, the building is both safe and energy efficient.