NG2 (Native Green Grow) Gas Capture Green House Project – Parshall, ND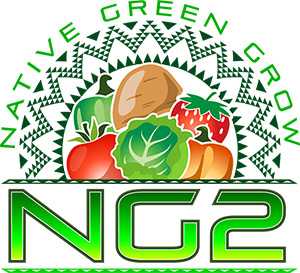 NG2 Gas Greenhouse project is a 40-acre multi-part project located in Parshall, ND of the MHA Nation to achieve food sovereignty. The completed project will contain a large green house (completed in 4 phases), an administrative building, a raw gas refinery plant and on-site sale marketplace.
By capturing gas from oil wells currently being burned (flared) off into the atmosphere and converting that waste gas into heat, CO2 and electricity to grow vegetable produce in self-contained, climate-controlled greenhouse. The gas capture model extends the limited North Dakota growing season to a year-round operation, increasing production potential and reduces the harmful effects from flared gas.
"It's one of the keys to ensuring that we survive, to ensuring our Nation will go into the future, growing our own crops, generating our own power, maximizing our water sources, and creating products to export so that when times do go rough, we've got a system in place that can really survive any difficulties that might lie ahead," sad Chairman Mark Fox.
Read more: Native Green Grow Official Site